Nikon D800, Nikkor 16-35mm, ISO 50, 30mm, F/22, 1/5 sec
On Duncan McArthurs autumn workshop in the French alps, we went to the valley of Lac Miroir near Ceillac. It was quite a steep walk to get the the valley located approx 2500 meters above the sea level. The view up there was just amazing. We sat on a hill in the middle of the valley, with a view to Lac Miroir it self and had lunch. A mountain range surrounded us, all the way around.
On our way back, Duncan said we had to hurry up to get photos of the stream, while the sun was still up. And I started going real fast with my camera. Took one maybe two shots, then I moved in a fast pace down the stream. And when I was a bit further down than this photo was taken, Anne, a French Lady from the group, came running with her camera and tripod, to get a shot too, while the sun was out. We were committed to take photos! Thanks Anne for the nice post card, by the way!
This photo is an HDR – not the most obvious HDR I have made, nevertheless an HDR. The HDR process was the standard HDR process you find in my HDR tutorial.
I had a patch of stream that had was a little too blue to my taste. I fixed that in Lightroom, using the pen tool. I then changed the temperature towards the warmer yellow. This removed the blue and added yellow instead.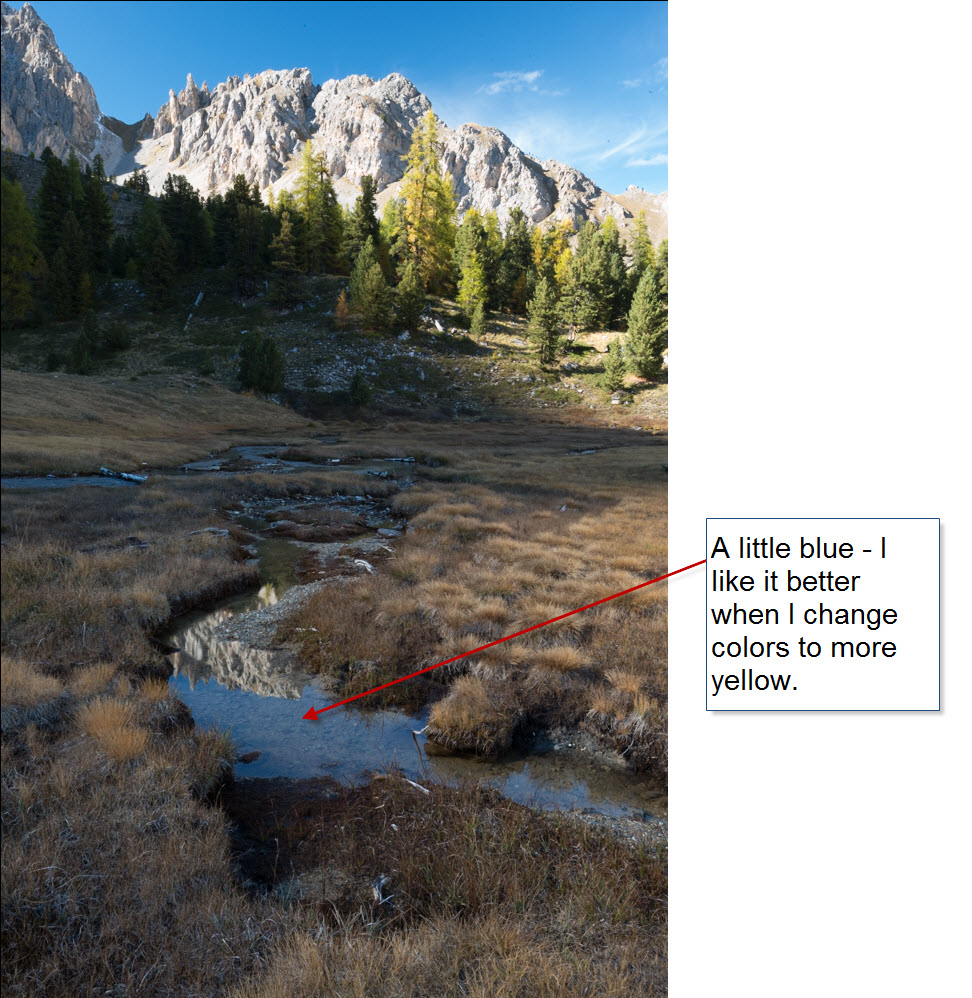 And then I added some Contrast and added some Clarity, to make the water more transparent.