Nikon D800, Nikkor 16-35mm, ISO 50, 16mm, f/22, 0.8 sec
It's been an exciting week last week. We had the most fantastic workshop with Duncan Macarthur in the alps in southern France, an area called Queyras that I had never heard about. A true hidden gem in Europe to many people.
Duncan is a fantastic photographer and has got an incredible amount of experience, ranging from wedding photographer, to more cultural photography, to hotel room photography and of course landscape and wild life photography. The latter is where he makes most of his money today.
Not only does Duncan know all of this great stuff, but he also knows how to teach it to others. A skill not everybody has, but within the first day, everybody on the workshop knew exactly what a histogram was, and what the result was if you blew the histogram in either end and more important, why the histogram is important. It was amazing to see the transformation of everybody on a workshop like this. People with very different skill levels attended the workshop, ranging from novice to more experienced, and everybody saw the same scenes with different eyes. Something that everybody learns a lot from.
I of course have brought back a ton of photos, a lot of which are experimenting photos. But I'm quite sure, that there are a some good ones among them and hopefully a few fantastic shots. The photo above was some of what I hoped for. We don't have streams like that in Denmark and finally I got to photograph one.
We were on a great photo team, with fantastic people (thanks for a great vacation and workshop Anne, Orlando, Frank, Kate and of course Duncan and his lovely wife Fanny). We had a lot of fun and a great time together. It's fantastic to get to know people in such an intense way around a specific topic that you share the same passion for.
Duncan's approach to photography is quite different from where I have been moving around for the last year or so, but he is exactly where I initially wanted to be. I finally got the chance really to learn how to use my Lee filter kit and work with the different aspects of landscape photography. How to work with a subject that you have found interesting and keep working on the composition and improving it until you finally nail it.
In the post-processing class I also learned a lot and I believe that I will change the way I work in many ways. The photo above is a single exposure and Duncan will probably think, it's a bit over the top. Duncan's approach is to get something that looks absolutely natural, where I often go more artistic ways. I will definitely try to do a few photos with Duncan's approach and put out my tutorials on the photos that I make. Maybe I will even try to post-process the same photos with a realistic approach and a more artistic approach and see what comes out of it.
The photo above is shot with a 0.6 (2 stop) neutral density gradient Lee filter. The filter darkens the sky, to avoid blowing out the sky and getting an all white sky.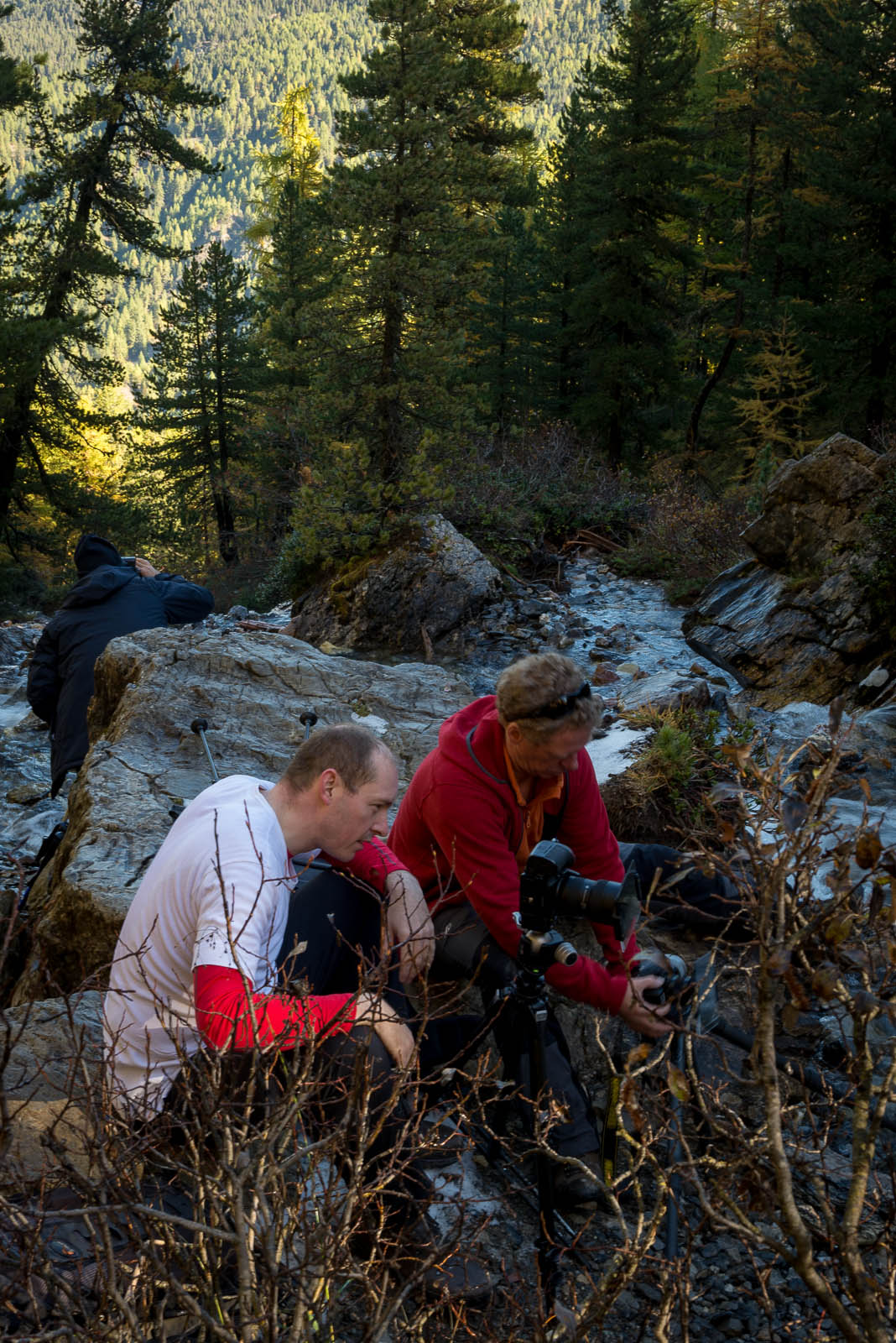 I'm sitting on the left hand side in the white t-shirt and Duncan Macarthur on the right hand side. In the background you can see Orlando.
The post-processing is done in first in Lightroom. First I brought in a little contrast by adjusting Highlights, Shadows, Whites and blacks. As you can see the original looks too flat: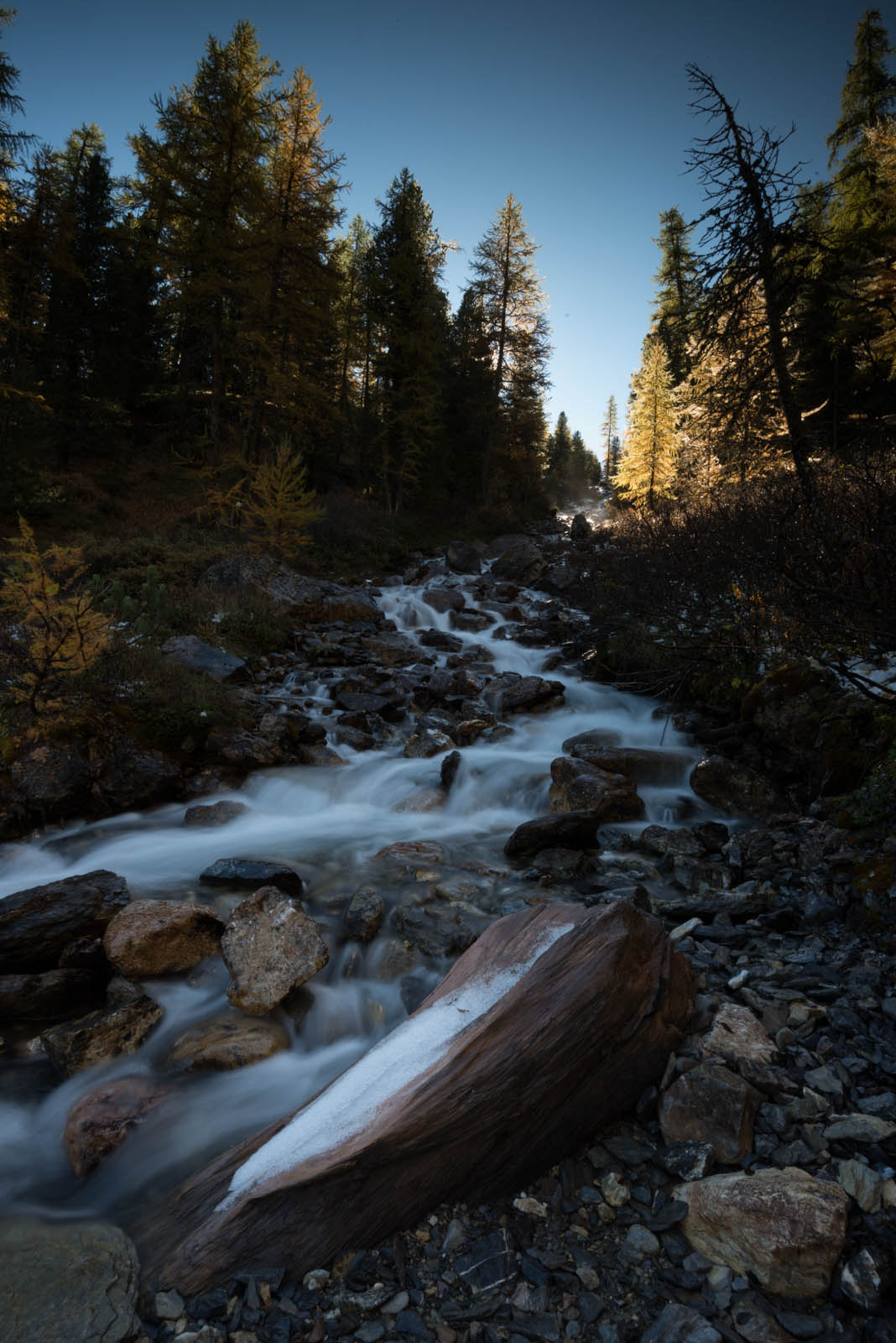 The values I used are:
Exposure: +0.36 – The image is slightly too dark.
Hightlights: -50
Shadows: +50
These two even out the shadows and the highlights, and makes it even more flat.
Whites: +31
Blacks: -10
Blacks and white brings the contrast into the photo. Careful not to go to extreme.
In Photoshop I added more light to the water and added more contrast to the stones, to make them pop out of the water. I also corrected the perspective. Later I will post a tutorial on the the Photoshop process, because it's quite different from what I normally do.

Compared to many of the other photos I have done, this is a fairly light post-processing.
You can also visit Duncans website: www.duncanmacarthur.com.