The entrance to the Pak Shuka Fruit Market in Yerevan in Armenia is a piece of art in itself.
The entrance to the Pak Shuka Fruit Market in Yerevan in Armenia is a piece of art in itself. It's one the most majestic entrances I have ever seen. And the fruit market is full of delicious ripe fruits. The Armenians are incredible friendly everywhere, and this fruit market was no exception. I got to taste this and that as I walked around and watched the delicacies. Across lies the Blue Mosque, not the one from Istanbul, but the one in Yerevan. The Armenians are Christians for the most part; they are in fact the first Christian nation.
About the processing
This photo is an old one, from before I began seriously on photography. I shot it with my old DSLR Canon 400D and the kit lens. Unfortunately, I didn't take the photo in a very interesting light, but nevertheless I liked it very much, and what can you do then? One of the tricks to introduce the missing element or component is to introduce textures. Textures not only adds grittiness to the photo, but can also add colors. In this case I got a lot of copper colors, which fits perfectly with the huge copper front of the Pak Shuka. But how to add these textures?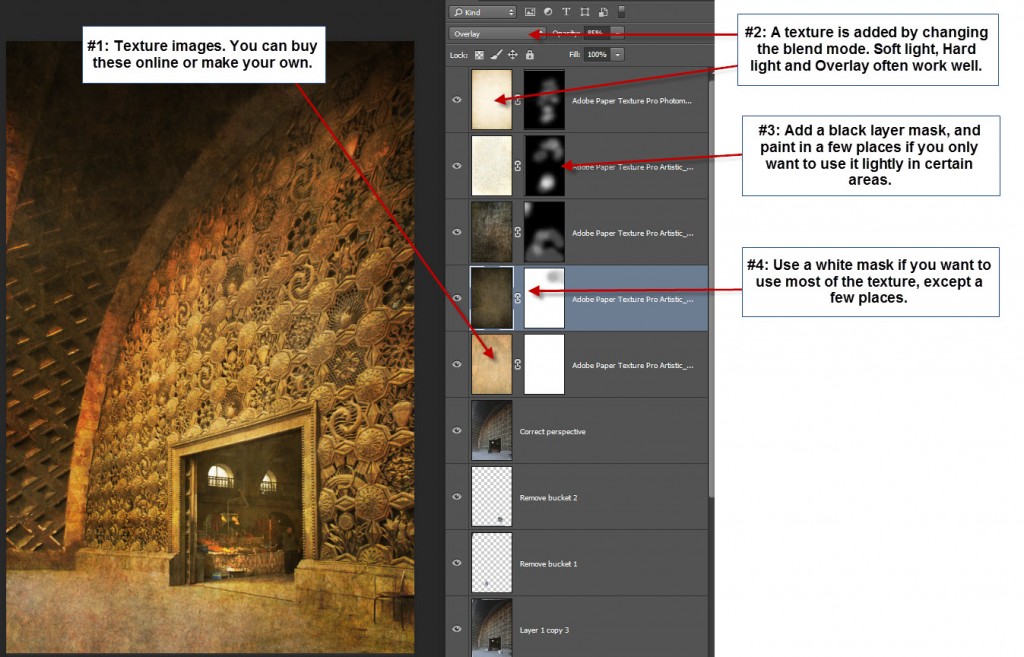 Textures are added as layers in Photoshop or GIMP. The magic trick is to change the blend mode of the texture, this way, in some mathematical way, the texture is blended with the image below. To control the amount of effect and where the effect is applied, you add a layer mask and paint in or out (depending on if you use a black or a white mask). Remember you can always invert a layer mask by pressing CTRL+I or on a Mac CMD+I.
As you can see in the example, there are many textured layers. Many textures usually add a more complex structures, as well as coloring to the image.
Not all images get better by applying textures to them, but sometimes, it can be that little magic component, that just makes the photo.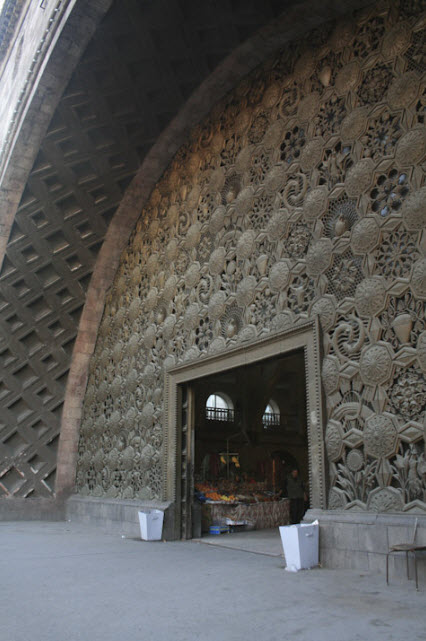 This is the original unprocessed jpeg photo.