The Fontana del Pantheon has an acid green color at night.
I just returned from Rome. We were down there to receive my parents in law. They had walked all the way from Denmark to Rome, not exactly on a pilgrimage. They began in 2003. My father-in-law crossed the Alps at the age of 76 with no problems at all.
We received them at the gate at Piazza del Popolo and had cold Prosecco (Italian version of champagne) ready. They ended up walking approximately 3300 km over a span of 13 years.
But, being in Rome, also offered a lot of photo opportunities; not as many as we had hoped, though. The only major site we visited, that did not have scaffoldings, was St. Peter's Basilica.
On the very first morning, we went to the closest location the Spanish Stairs, and when we got there, it was completely sealed off, and entrance to the stairs was impossible. It didn't matter a lot because the church at the top was covered in scaffoldings.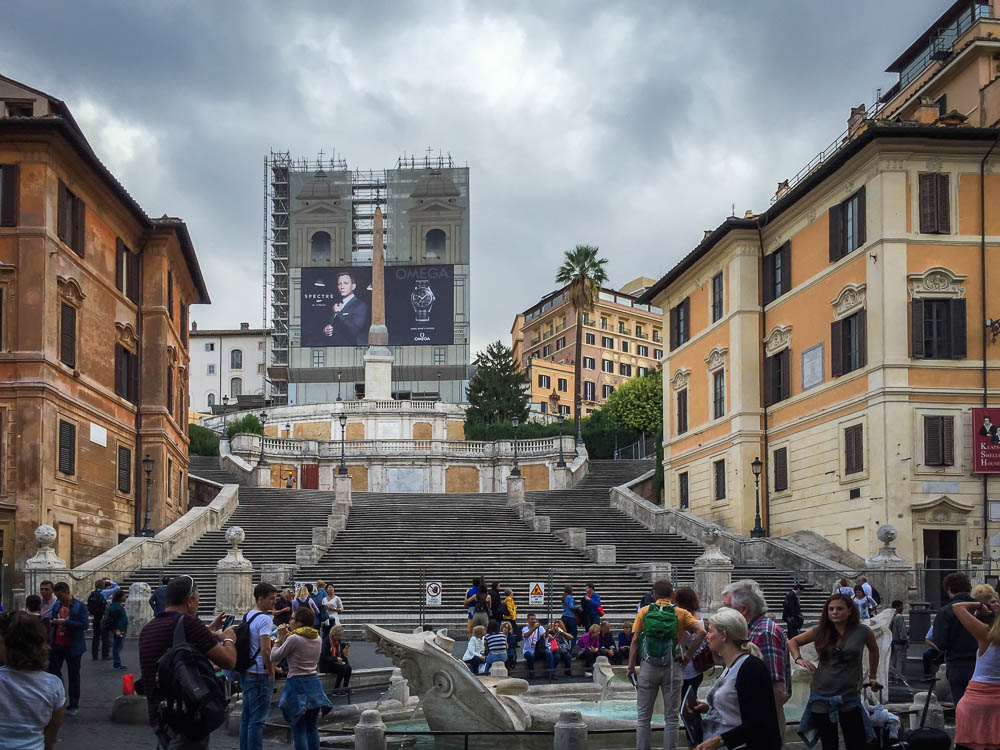 The Spanish Stairs were sealed off both at the top and the bottom.
Instead, we moved on to the Pantheon.
I can see that I have learned a lot. I shoot much more purposeful now than I did earlier. I have researched areas beforehand and have some ideas of what there is to shoot. I go straight for the more or less bullet proof shots, and then I start searching for more unusual angles. Using this method, I find that I always have at least one carry away shot.
The photo of Pantheon in the top of this post is one of my favorites and the first one I processed. I didn't see it, at first, but when I got close to the fountain, this acid green color showed up. And as I moved closer, and I could see there was a shape – the foundation of the statue – in the water, and I went even closer to get this.
Believe me, that color is as good as straight out of the camera.
Pantheon itself is one of the most amazing buildings I have ever seen. The roof inside is insanely beautiful.