In New York City on Manhattan I found this totally cool 1950 Studebaker yellow cab parked by the curb. I took 5 handheld shots, with my new Nikkor 24-70mm lens. We were in a big rush, because we had to go back to the hotel to check out, so that we could get to the airport. I did not have the time to consider the scene well enough, because we were half running. And I happened to include a couple of people, that did really work in the photo. And the van on the left hand side was double parked and didn't move either.
I have been going back to the photo several times trying to process it, but not getting anything interesting. But then suddenly it came to me more by chance than anything else. I'm working on a post, in which I discuss good and bad processing and how to fix some problems with halos. I needed an extreme HDR and pushed the Surreal preset in Photomatix. Photomatix works this way: When you open Photomatix, it uses the same settings you had last time. And by chance I once again dumped my Taco taxi into Photomatix and BAM! That was how my yellow cab should look like. I did dial the extreme a liiiitle bit back, to take the edge of it, but the effect is still very very strong. This is the original 0-exposure: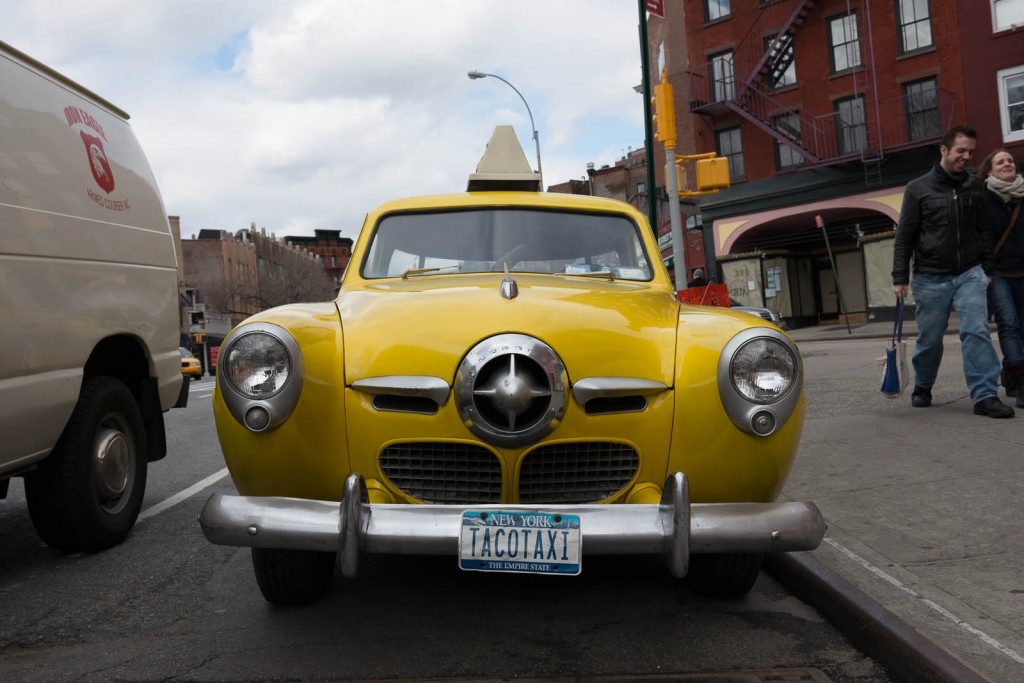 As you can see, quite a dramatic change. The speed effect I added, because the rest of the photo really doesn't work too well. The people on the right and the van on the left shouldn't have been included – so I had try something. I tried blurring the background using gaussian blur, but that didn't come out very well, and then I tried the Radial Blur with a zoom effect, and that did the trick.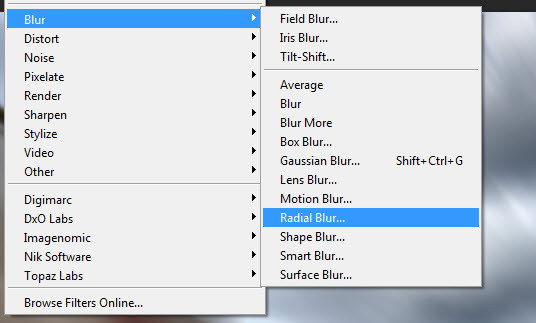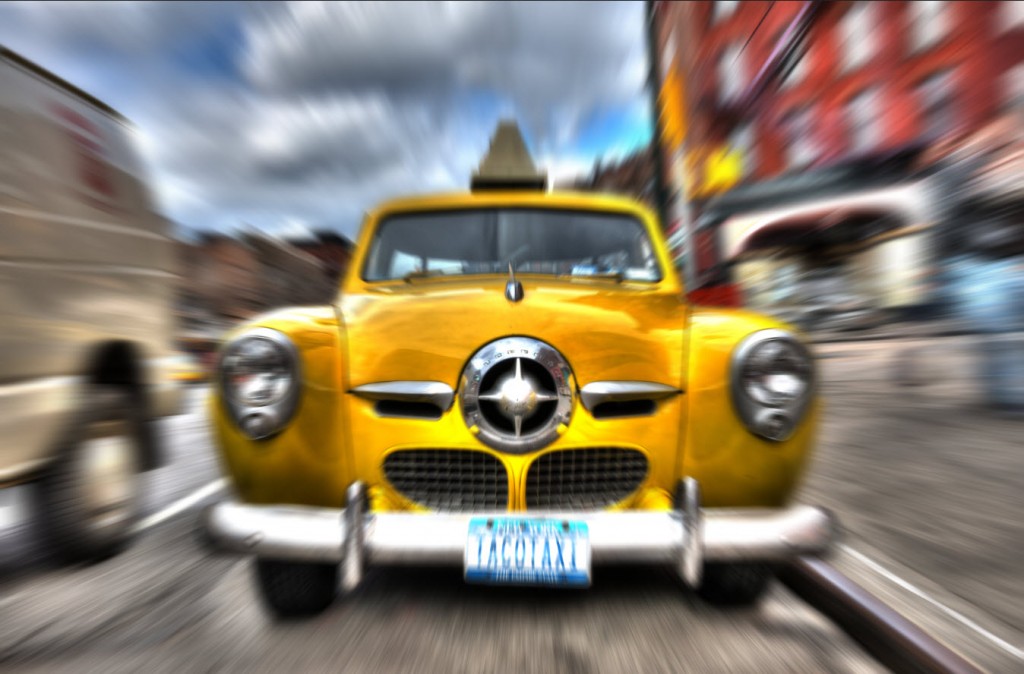 This blurred image I mixed with the original photo, in such a way, that the car remained unblurred, while the rest is blurred.
Notice how the people disappears and how the van suddenly works as a part of the composition. That's neat.
You can find my HDR tutorial here, including a coupon code that gives 15% discount on buying Photomatix.