Palazzo Ducale or Doge's Palace in Venice is a huge and incredibly beautiful building.
I really love Venice, even if there are heaps of tourists. The city is something out of the ordinary, and its magic just captures me. We got up early enough, to be able to see Piazza San Marco (almost) without any people (and of course to capture it in the right light). I think we got lucky with the weather.
About this photo
This is a 7 shot HDR, ranging from -4 to +2. I shot it using my Nikon D800 and my Nikkor 16-35mm f/4.

Why did I shoot from -4? They are almost completely black. One of the hard parts in shooting night shots, or blue hour photos like this one, is that street lamps are incredibly bright, compared to the rest of the photo. And often you end up, having completely blown out lamps. Sometimes, blown up lamps, can look great, at other times, lamps with full details can look great.
By shooting, and making sure, that I have all information, I have the artistic freedom, to choose if I want one or the other. A blown out lamp or a lamp with details. In the case of this photo, I went in the middle.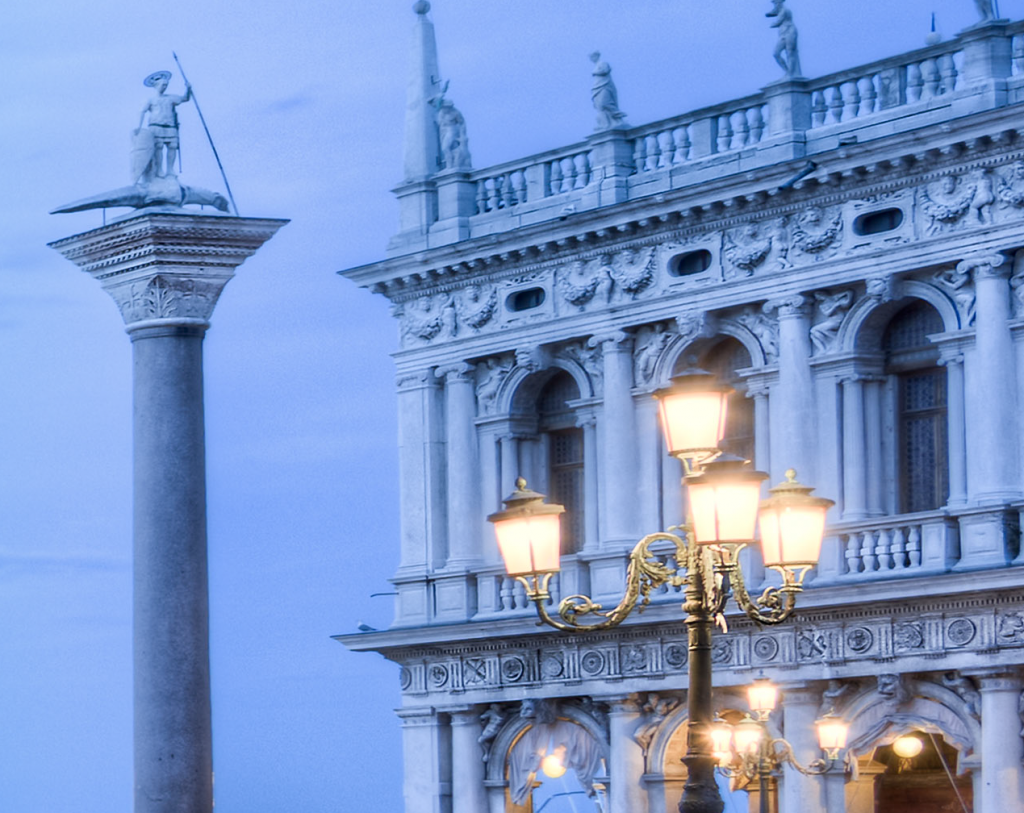 You could argue, that from -2 to +2 would have been enough, but if I had wanted to do something different when I got home, I couldn't have changed my mind. So I made sure, when I shot the shot.