I got a kick out of making this photo. The photos I like the most, is the ones I get a kick out of.
As unreal as it might seem, this is a photo from an underground station in Vienna. And to be honest, I have forgotten which. I usually can reconstruct the details in my mind, of where a photo was shot, but this one, I have simply forgotten this exact location.
About this the making of this photo
This photo I processed in a different way, compared to most of the photos I make. Actually you only see a quarter of the photo, because I mirror it, twice! Let's have a look at the original: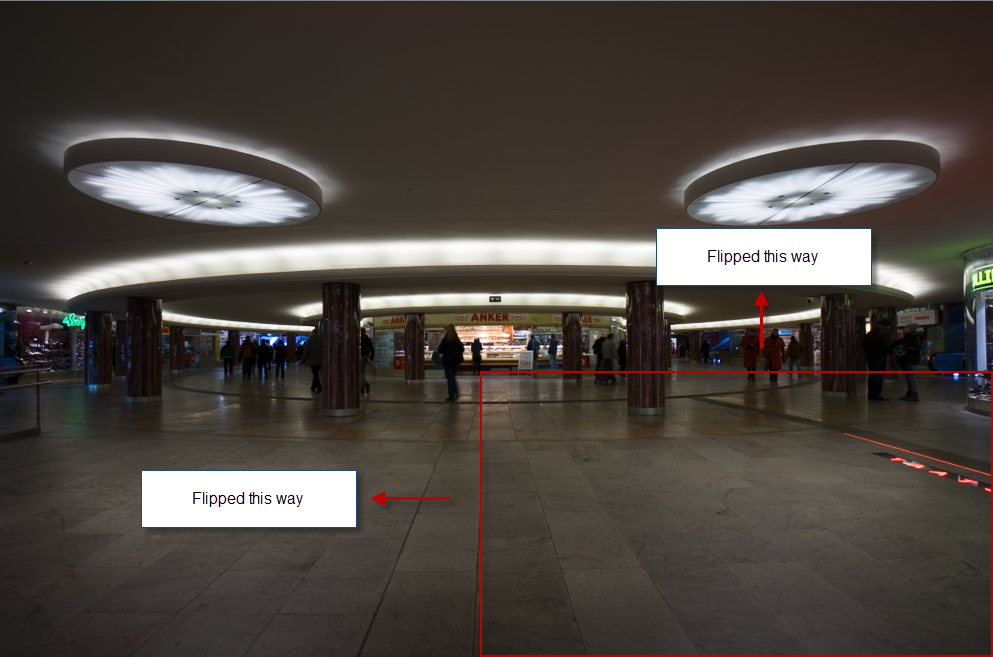 You can probably easy recognize the lower right hand corner. What's interesting about this corner is both the light in the floor, and the fact, that almost no people are there.
Why does this work as powerful as it does? There are some lines in the flor, and one of the lines of tiles is even slightly brighter than the others, forming an X when mirrored, first vertically and the horizontally.
The scene is not quite interesting enough, even if the lamps and the circular form of this underground station in Vienna are interesting subjects. I shot this hand held, using my Sony A7R, while I was on the move. I managed to get the perspective right, but it would have required more time and a tripod, to get a really good shot out of this. I tried to proces this in my usual ways, but couldn't get something really interesting out of it.
Instead I did what I do best. I switched on my problemsolving brain. When put into problemsolving mode, my brain works in mysterious creative ways, with lots of ressources, and this idea of mirroring popped up into my mind. And from there, things went fairly easy.