A long exposure from a classic block buster photo location in Venice. From the top of the Rialto Bridge.
The view from Rialto Bridge is world famous, and not without reason. It is stunning. I tried to capture a slightly different scene than the classic Canal-Grande seen-from-the-Rialto-Bridge photo (though I shot that one too). I love that Mahony taxi boat in front of Hotel Rialto, and that restaurant with the golden light.
I shot this HDR photo using a 6 stop filter, to increase the shutter time. The longest exposure was 30 seconds, which explains the smooth water. The Mahony taxi was kind enough to stay still long enough to be sharp. Some things you can't control as a photographer, and needs to rely on luck for. I got lucky this time.
I was waiting for the city lights to be turned on. I had an idea that the three armed lamp would look awesome. What I hadn't noticed, at this time, was that the large spotlight to light up the Rialto bridge was placed there too.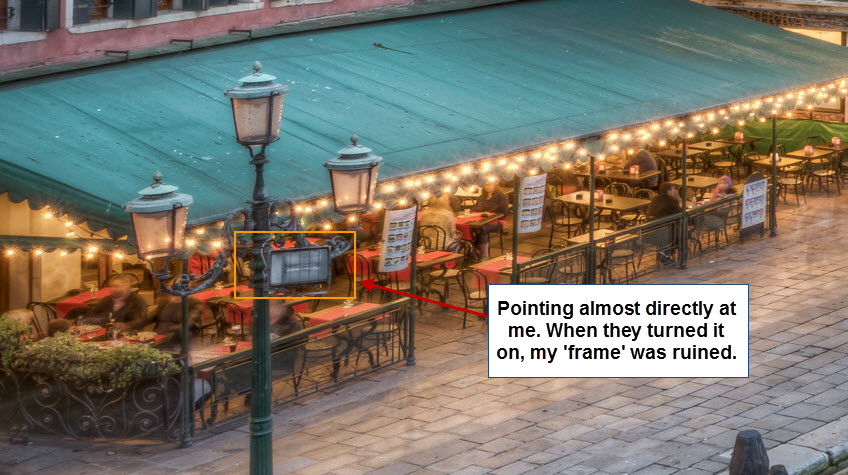 A large spotlight ruined the intentions I had with this frame. I am glad I shot this before it was turned on.
While shooting from the Rialto Bridge there was live music.