The famous Bell Tower in Bruges.
I only stayed in Bruges for one night, on the way to France. I did, however, make sure I got that way, even if it was bit longer. Bruges is incredibly beautiful, and there are a lot of chocolate stores, pretty close to Paradise if you ask me!
This photo I shot on the main square Grote Markt as a 5 shot HDR. It was on an extremely hot summers eve, in a light drizzle. I made a point of making a more dramatic image, than the original. This is the original photo: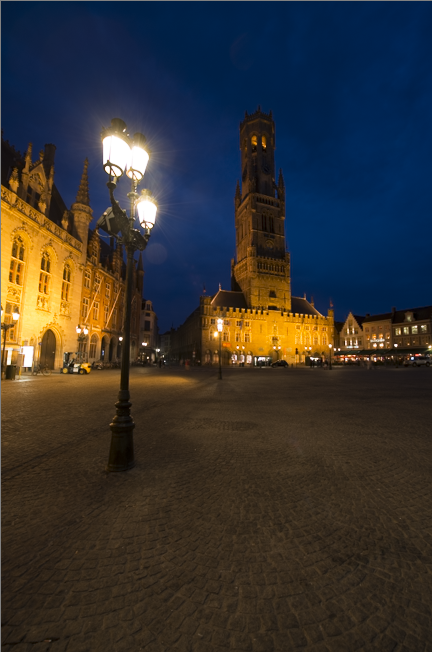 I created the drama, by adding some strong vignetting, and on top of that, I brightened the sky around the tower itself, and increased contrast to enhance the structures. A bit like a storm building up. This way I got a more interesting photo.