There are so many great angles to shoot the Sydney Opera House from, but unfortunately also terrible many people hovering around the great landmark. I had about half an hour to shoot photos, and one particular couple stayed right in the same spot for at least 30 minutes. They are on all of my photos…
The boy is my 12 year old son playing with his Diablo. I took many photos of this scene, because I had to "capture a moment" and you rarely get that in one single shot. However in this shot, where I feel I did capture the moment, was a guy in a red t-shirt passing behind and the couple of course was there too. But by using one of the other images I could remove the guy in the red t-shirt, however, the couple I had to remove using the Clone stamp and healing brush in Photoshop.
Removing large areas with the clone stamp can't be perfect, because you have no way of knowing what is behind the area that you remove, but with a careful hand, you can reconstruct something the eye accepts. And it is about deceiving the viewer. The viewer must not notice!
This is the original unprocessed photo shot with a Nikon 28-300mm lens on my Nikon D600 camera. I do like the D600, despite the dust problems, because it takes fantastic photos and does 5.5 shots pr second, which is good when you want to capture a moment.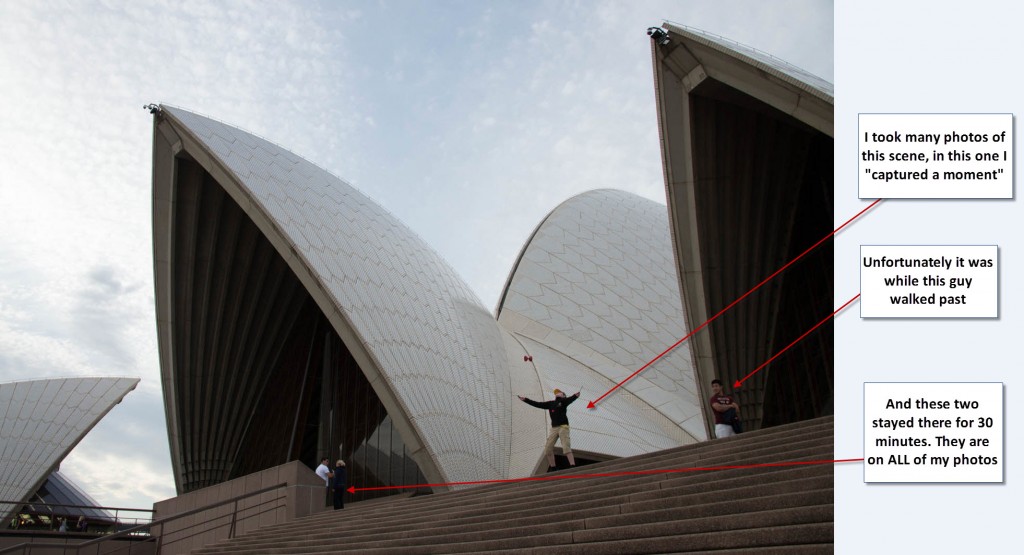 Nikon D600, Nikon 28-300mm, ISO 400, 28 mm, f/8.0, 1/400 sec
The photo below I used to remove the guy in the red t-shirt. I used the same Lightroom processing, to make the images have the same mood and colors. The final Image I have processed a little bit more to get the final result.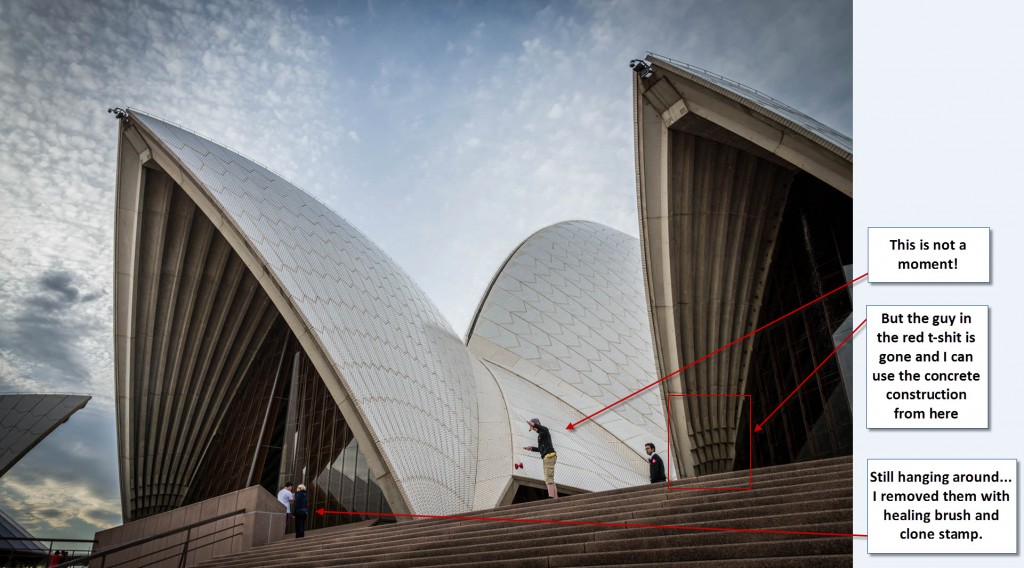 And what is the result of the healing brush and clone stamp removed people – not like they never existed, but good enough to deceive the viewer: