This will be my last post of 2013 and I wish everybody a Happy New Year. It's been quite a year. I started out from absolutely nothing, with this blog. I didn't have an exact purpose yet, but as people started asking questions, the purpose became more clear. I have focused on delivering high quality photos and sharing 'the making of…', that is explaining what I did in particular with each photo. And this has turned into quite a success – I now have thousands of readers every month – much more than I expected, when I started out.
I also did a rather popular review of the D800, D600/D610 and Canon 5D Mark III, based on my real life experiences (you can read here if you missed it). For unplanned reasons I ended up having three high end cameras at the same time, and had them for more than 6 months, allowing me to review them from a different perspective, compared to the traditional reviewers around the world.
About this photo
This is Nyhavn (New Port) in Copenhagen, Denmark. It's a 7 shot HDR, which I processed in Photomatix Pro and Photoshop. I took this just before sunrise. The clouds already had begun turning purple and it looked quite crazy in this photo. In particular when I had run it through the Photomatix Pro.
This is the original 0 exposure: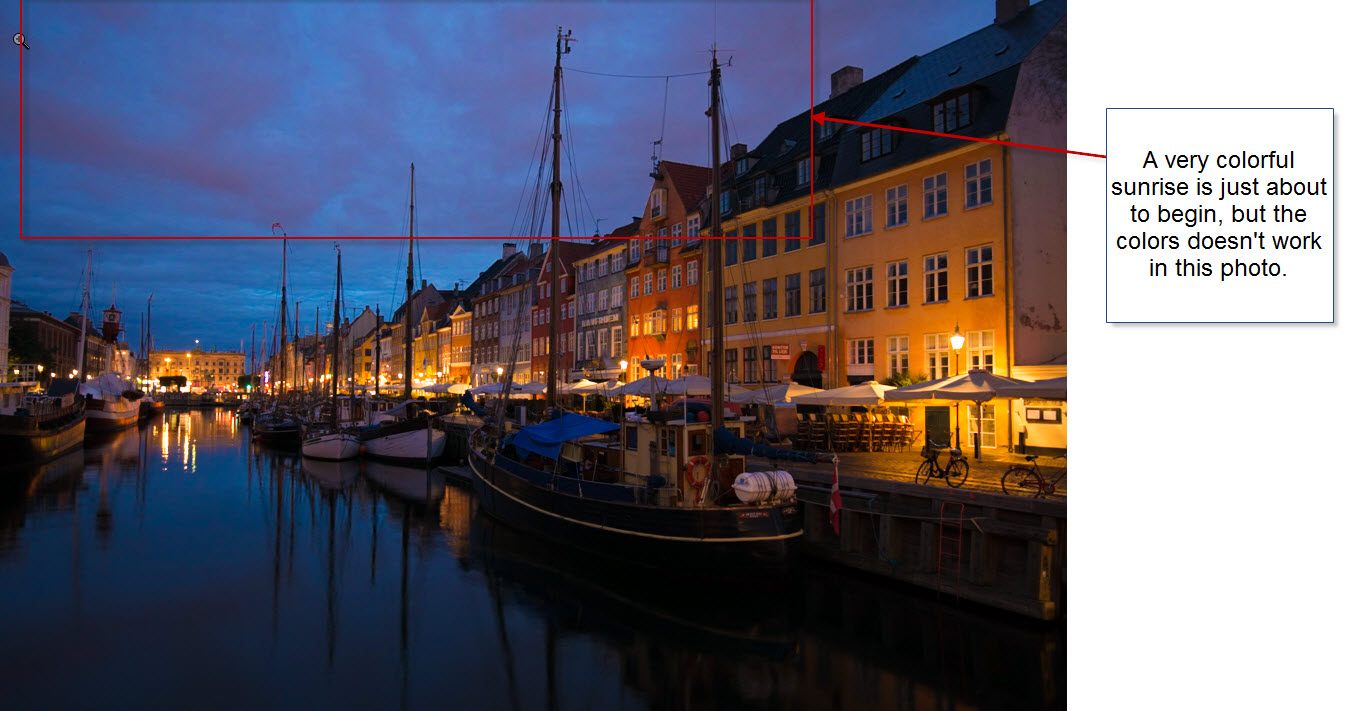 I ended up, taking the much of the colors out of the sky, to get a better color balance photo. Colors are very important to photos and getting a good color balance, is important. If something is to extreme, try to dial it down. If you can…
At the other end of this canal, I took this photo only 10 minutes earlier. This one certainly has got crazy colors. The rain reflects the light and the sunrise is about to begin in the far end and things went very colorful later. I gave up fixing the colors in this one, but as an quite extreme one, I do like it: