Bruges (Brugge) in Belgium just is lovely. I was there for the night, but I would have loved to have more than just a night in that old middle age town. It's a bit like Amsterdam or Venice because of all of the canals in the old center. I saw a funny movie with Colin Farrell called 'In Bruges' – I didn't know that he was Irish, thought he was American. But he's got a lovely Irish/British accent in this movie. Anyway, that movie inspired me to go to Bruges.
About the processing
This photo is one of these double tone mapped images. It adds an extra level of ethereal mood to the image. It makes it look a bit like a painting, which I like a lot. It works particular well in night shots. The processing of the is image is pretty much straight forward. The water generates some pretty bad halos in the tone mapping process, but I blend in the water from the 0 exposure. If you want to learn about how to create the effect, you can read about it my tutorial on double tone mapped images here.
In this photo, I used a special trick. I found that the water was a too big mass, with no structure. The water doesn't reflect the clouds, but I made it so. I think a lot of people "cheat" with their reflections. Some reflections are just too perfect, in particular mountains reflecting in still water. As long as you get a good result, I have no problem with that. In this photo, I tried experimenting with the reflections. I wanted to add a little structure to the water to make it more interesting. I did that by duplicating the layer in Photoshop and then flipped it upside down. I now had clouds where the water should be.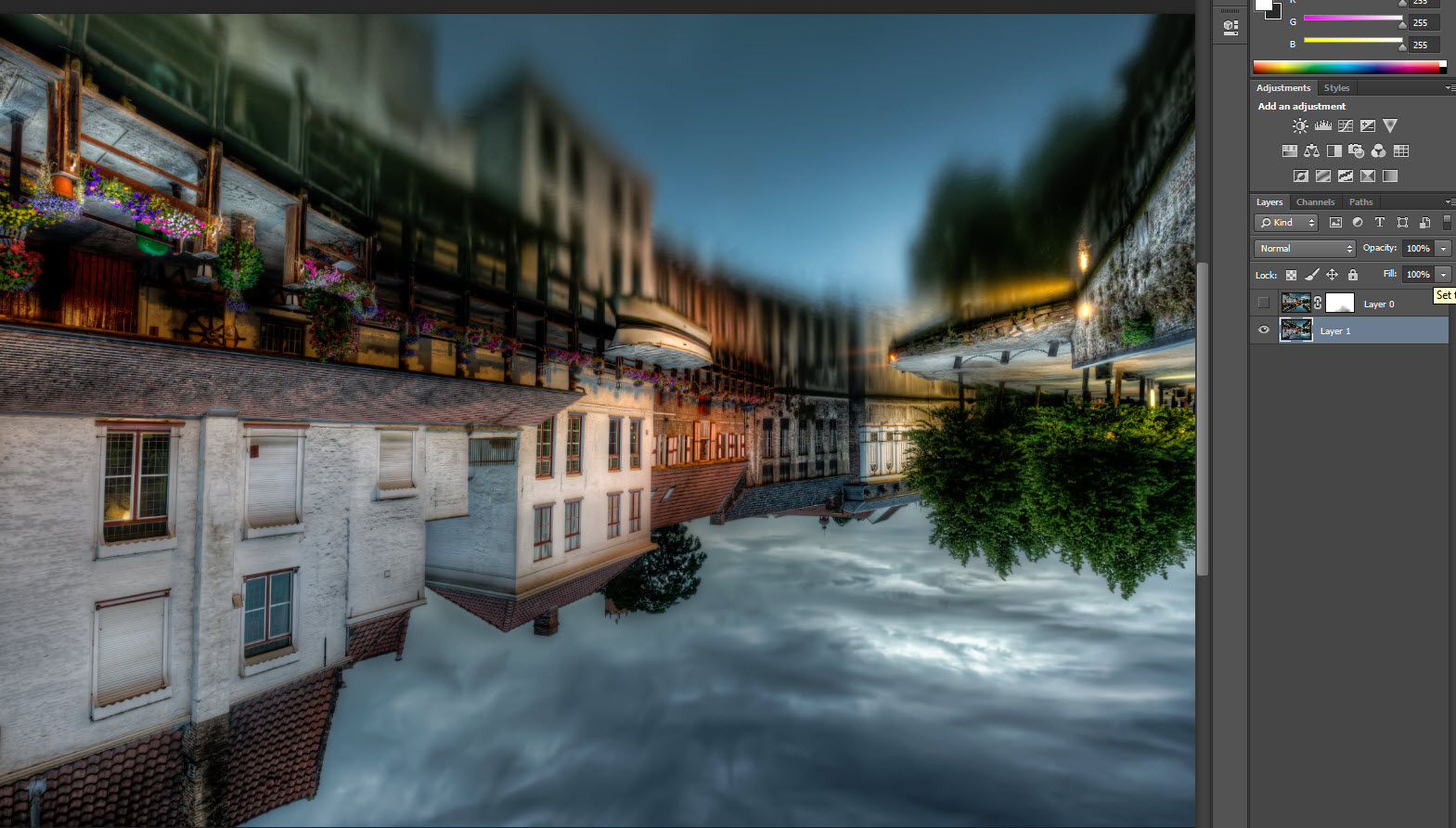 Then I blended some of the clouds gently into the reflected water. I only did it lightly at perhaps 20% or so and only in some of the water. That makes the illusion of the clouds reflecting in the water, and it adds some structure into the water.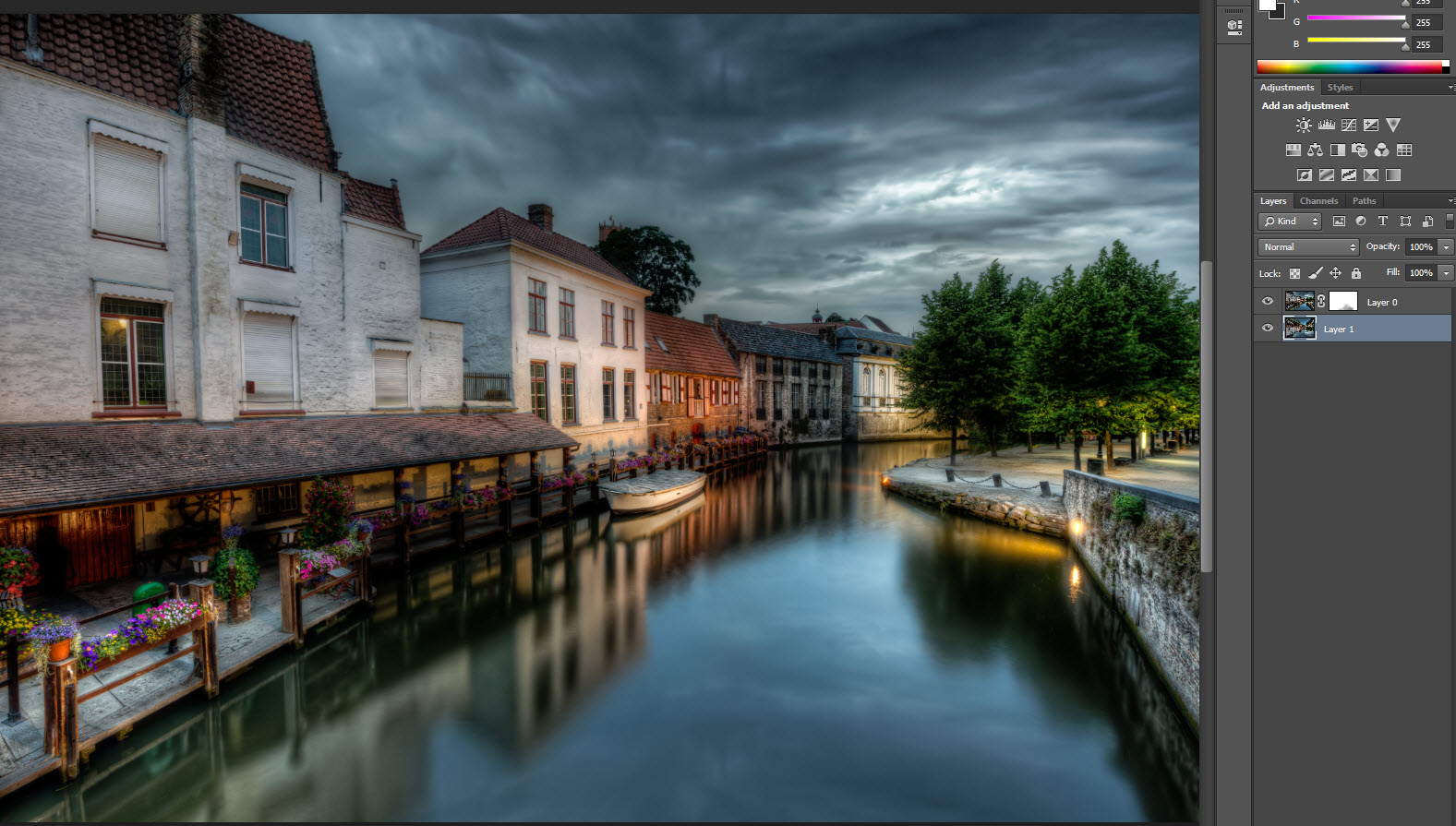 As you can see the clouds are only just making themselves visible in the water.