Canon 400D, Sigma 30mm f/1.4, ISO 100, 30mm, f/10, 1/1600 sec
Once more I have been digging around in my old photos, and found this one from Røsnæs in Denmark. A rowning boat coming by in the mist, and a motorboat slightly further out. Once again it's the split toning in Lightroom that does the magic.
From this original JPEG photo (still hadn't switched to RAW):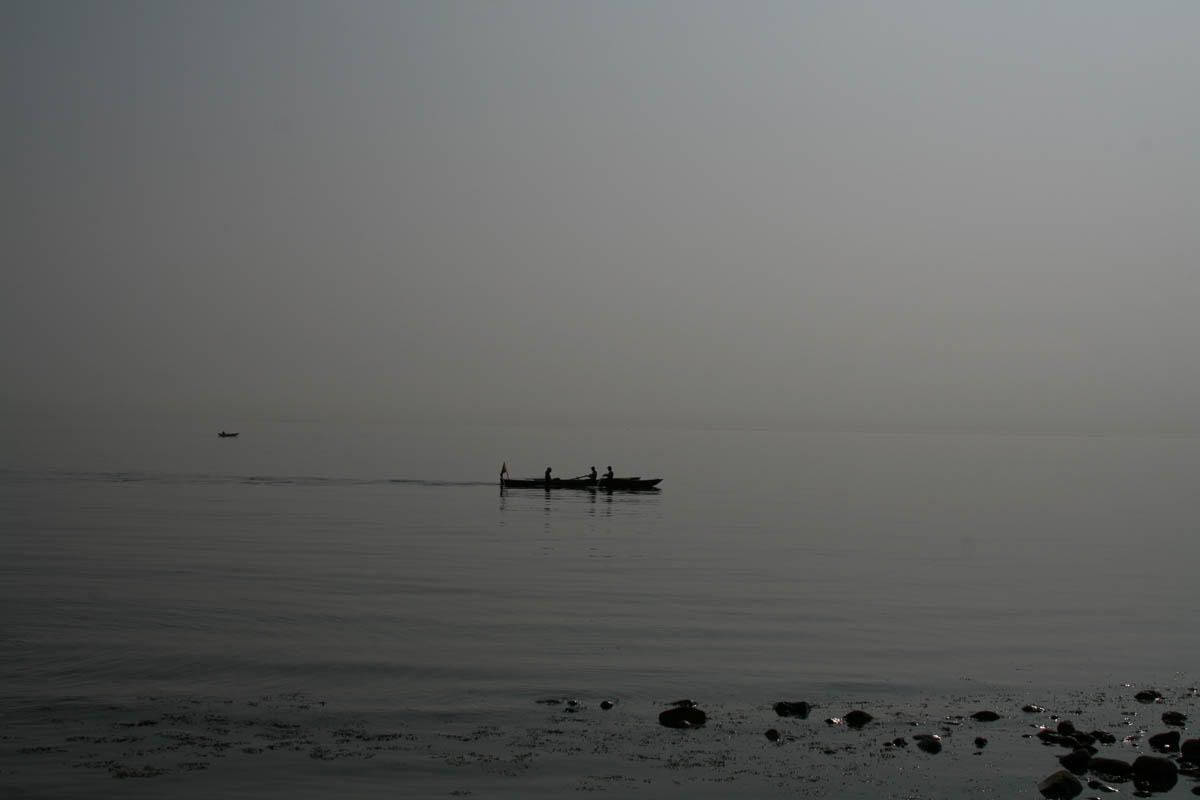 I could get to this result: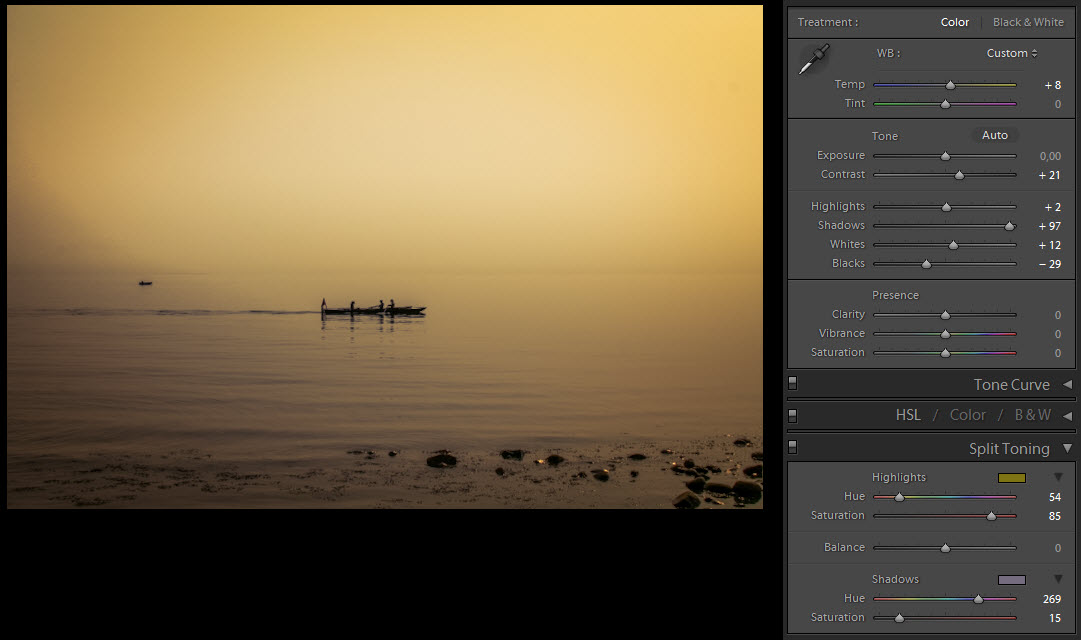 I added (using split toning) a lot of yellow to the highlights and then a little bit of purple to the shadows. I tuned the colors a little bit more, later in Photoshop. But this was my starting point and I could see, that I was on to something.
I also added a radial filter, to punch the yellow even more, in the center and I also brightened the center up, like the sun was out there. In fact the Sun was a little to the right of the scene, and not within the frame. But hey – who's counting?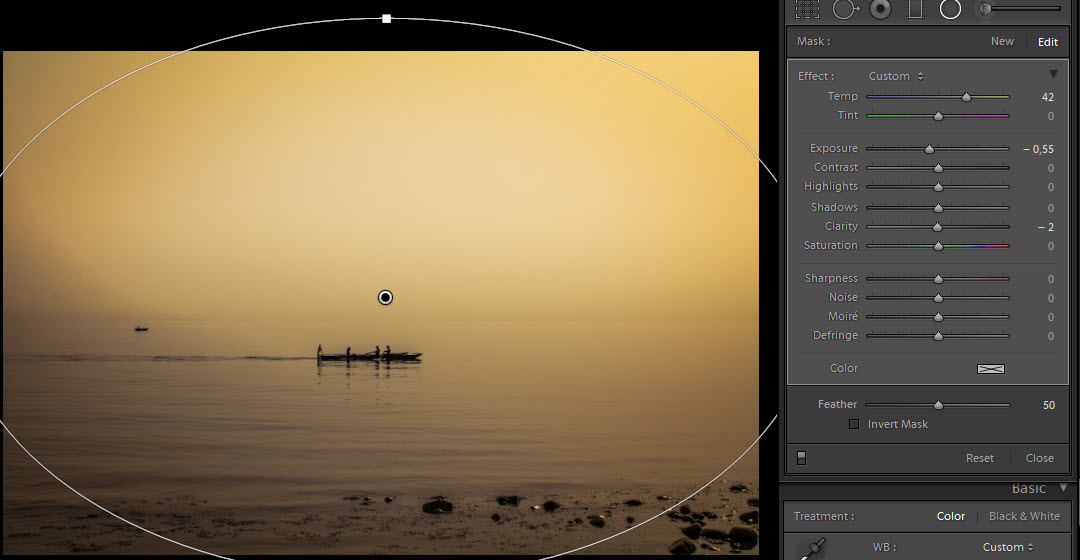 This is not the final photo, but it's 80% of the photo. I took it into Photoshop and did some noise reduction and removed some JPEG artifacts (grainy spots).
Finally I cropped the stones out. I do like the stones, but I liked it better without the stones in the foreground. They are slightly too dominating and breaks the peace.