I spend half a day in New Zealand on the Taiery Gorge Railway running through the beautiful scenic gorge, crossing the largest metal construction on the southern hemisphere – a bridge across the gorge.
This is the original photo: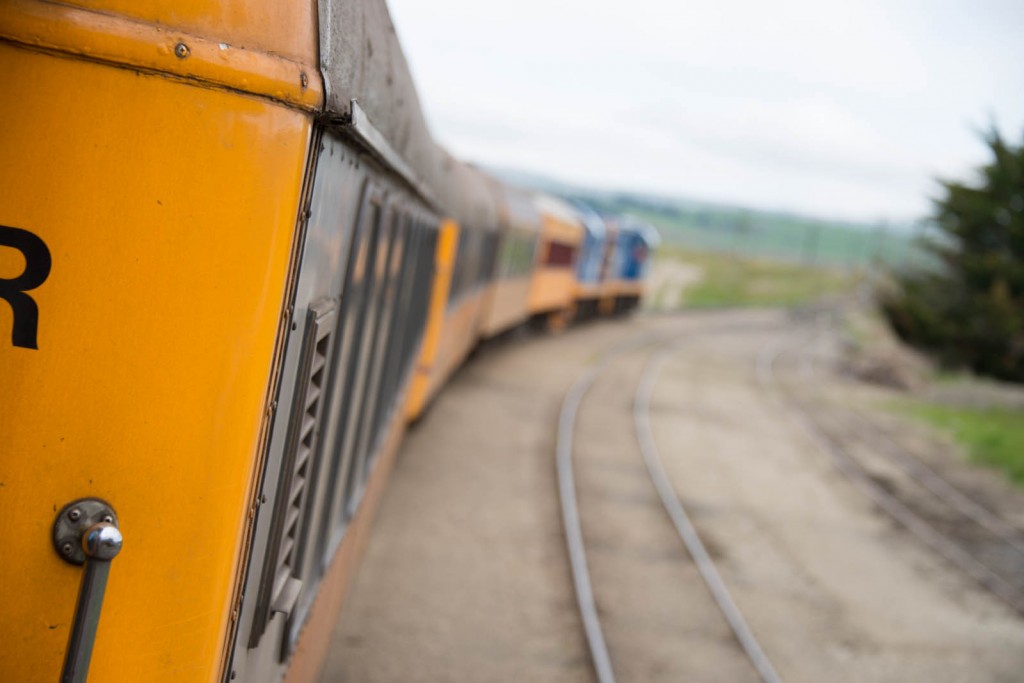 Nikon D600, Nikon 28-300mm, ISO 100, 92mm, f/5.6, 1/200 Sec
As you can see it is quite tilted. I shot it leaning out of a porch and couldn't control the camera a lot, because the train was rumbling along and I had to take care, not to fall off. To fix it I first straighten the horizon in Lightroom. That is standard procedure. The second step I took was to get a more symetric look of the train running into the horizon.
This I accomplished by using the Edit->Transform->Warp tool in Photoshop CS. This tool is quite good for changing the exact placement of objects in the image. You can select any rectangle, in this case I want to select all of my image and activate the Warp tool (menu Edit -> Transform -> Warp):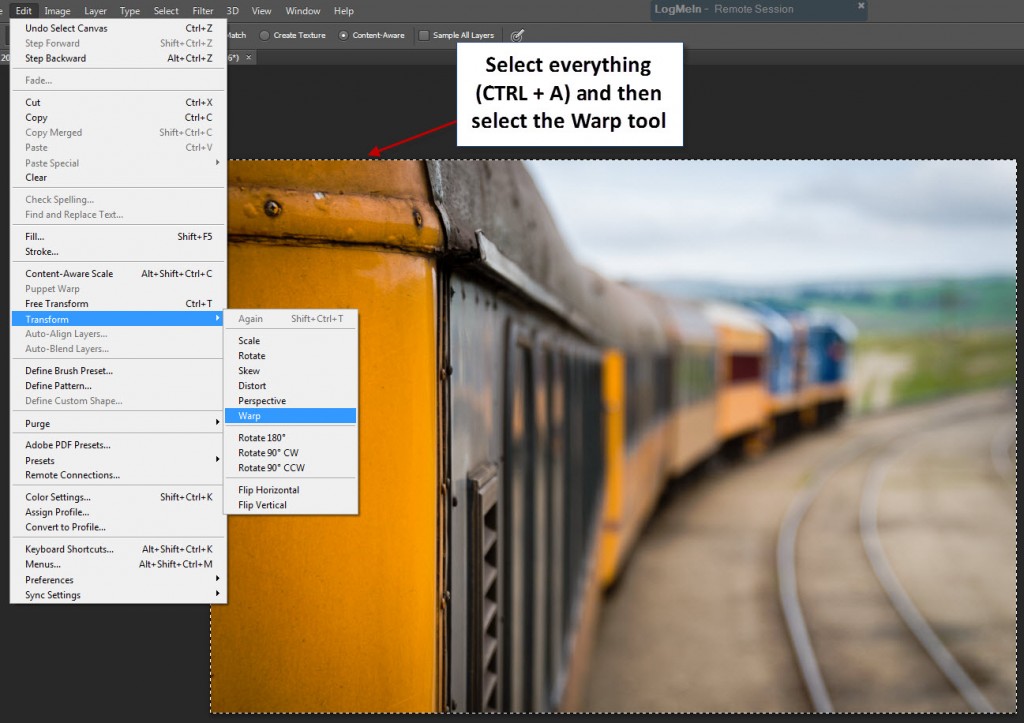 The warp tool allows you to push things around ind the image. In this case I pushed the train downwards, until I got the symmetry that I wanted.