In the center of Copenhagen Denmark lies the old Kings Garden. On summer days the park is crowded with young people sitting around the park enjoying the great weather. The old Orangery, now a restaurant, is placed in the fence surrounding the garden. One day I will go in there!
About the processing
Can you believe that I almost deleted this photo? A few weeks ago I did some clean up. I was running low on disk space and decided to clean out in my photos. "Your first 10,000 photographs are your worst" said Henri Cartier-Bresson and he is right, at least to some extend. When I started out just over a year ago I shot a lot of photos and most was completely useless. Completely! Some I got rid of at once, but others I didn't get the time to get rid of until a few weeks ago.
This one was from a day with a fairly ok sunset and I was on my way home from work and got my camera out, but I didn't really feel that I got what I wanted when I took my shots.
I have a two step procedure when I delete photos. I mark them as "rejected" in Lightroom (press X). Then I review them later before deleting. I get ticks in my eyes, when people start talking about deleting stuff. It's so irreversible. But sometimes it's just necessary.
When I came to this image I marked it as rejected: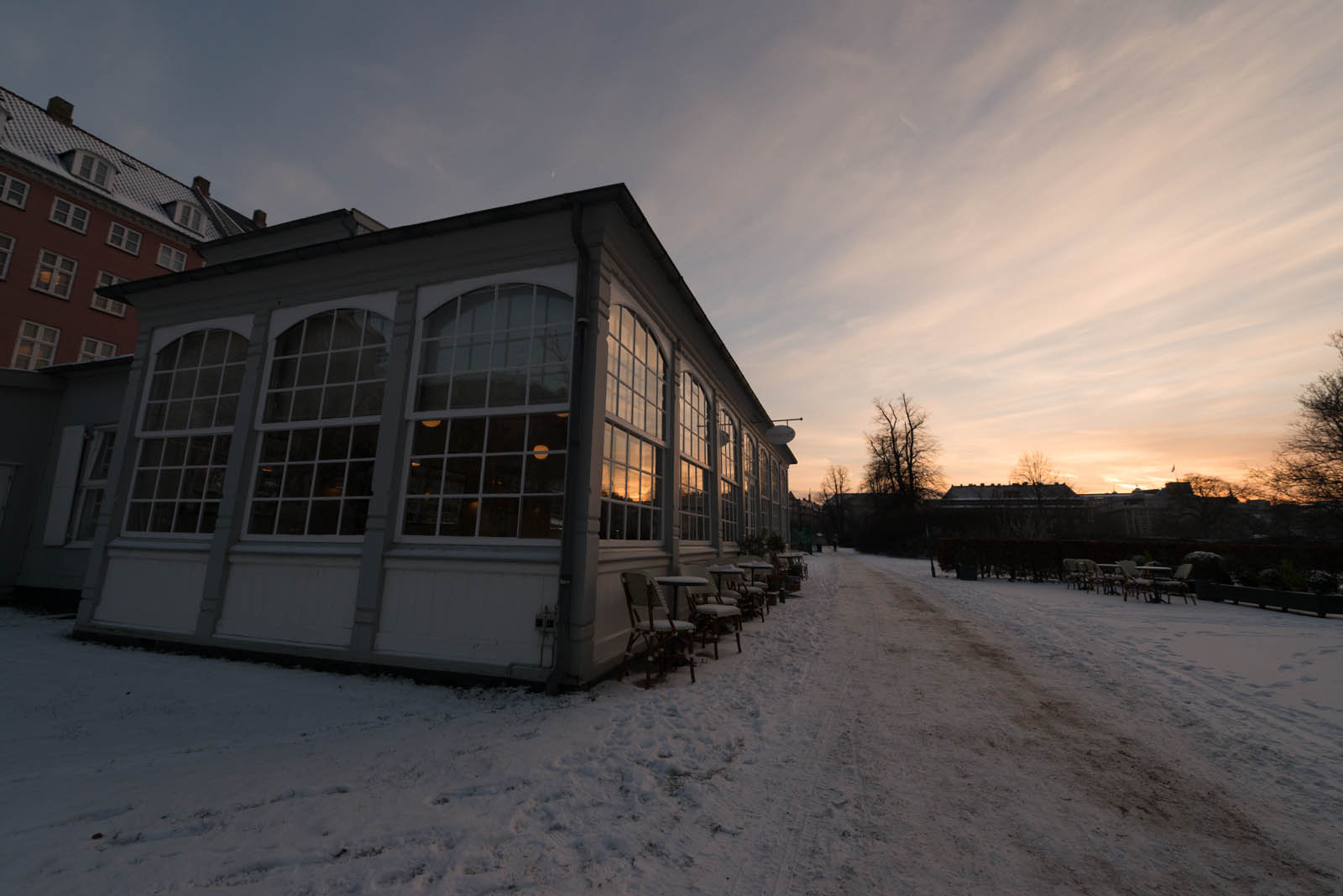 but, I accidentally hovered over one of my presets called "HDR Armageddon Sunset" in Lightroom which gave me this look: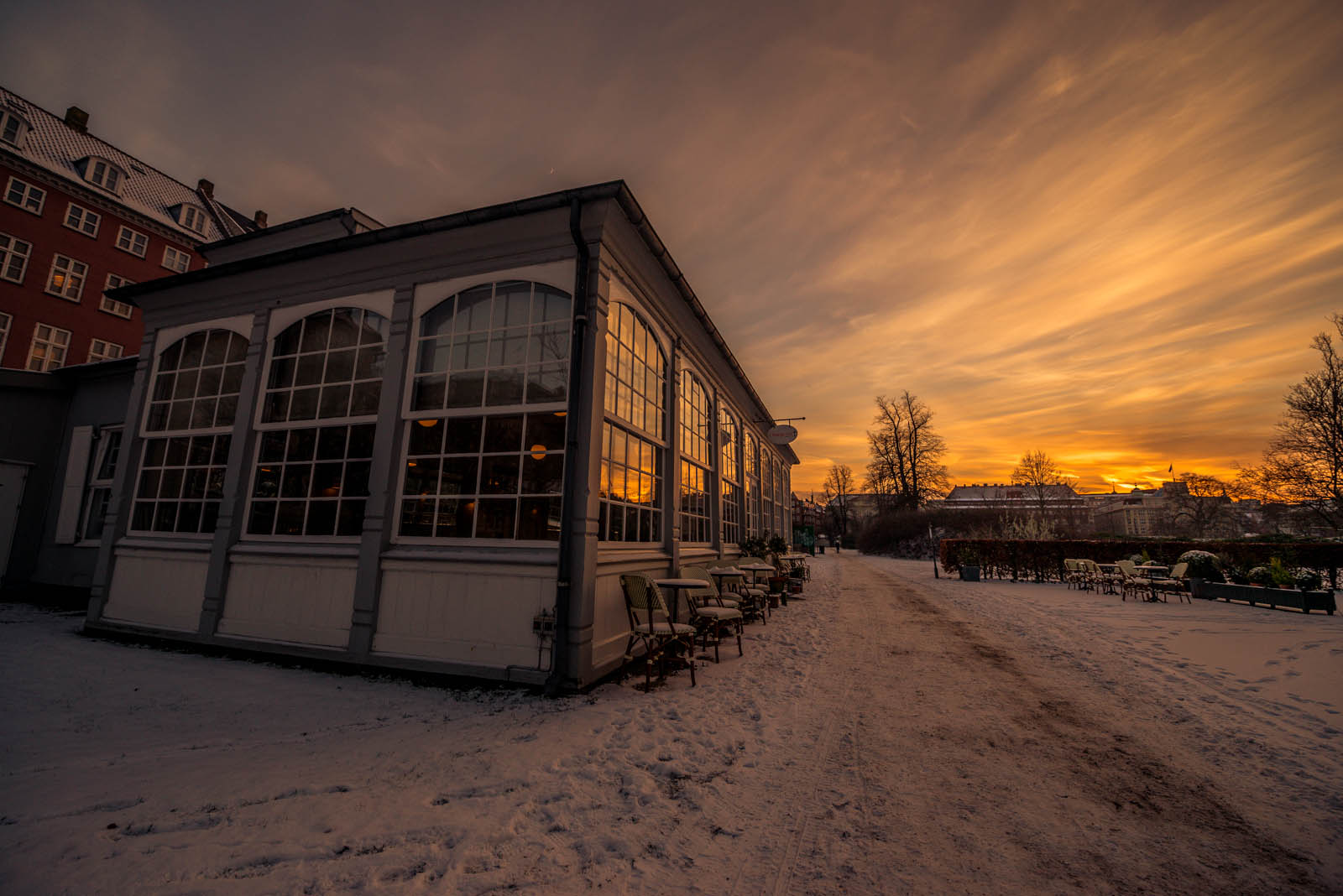 And I thought – well maybe the sunset isn't that bad. I added a gradient filter in Lightroom to bring back some of the blue in the sky and pressed the "Upright Auto" button and cropped slightly. That gave this result: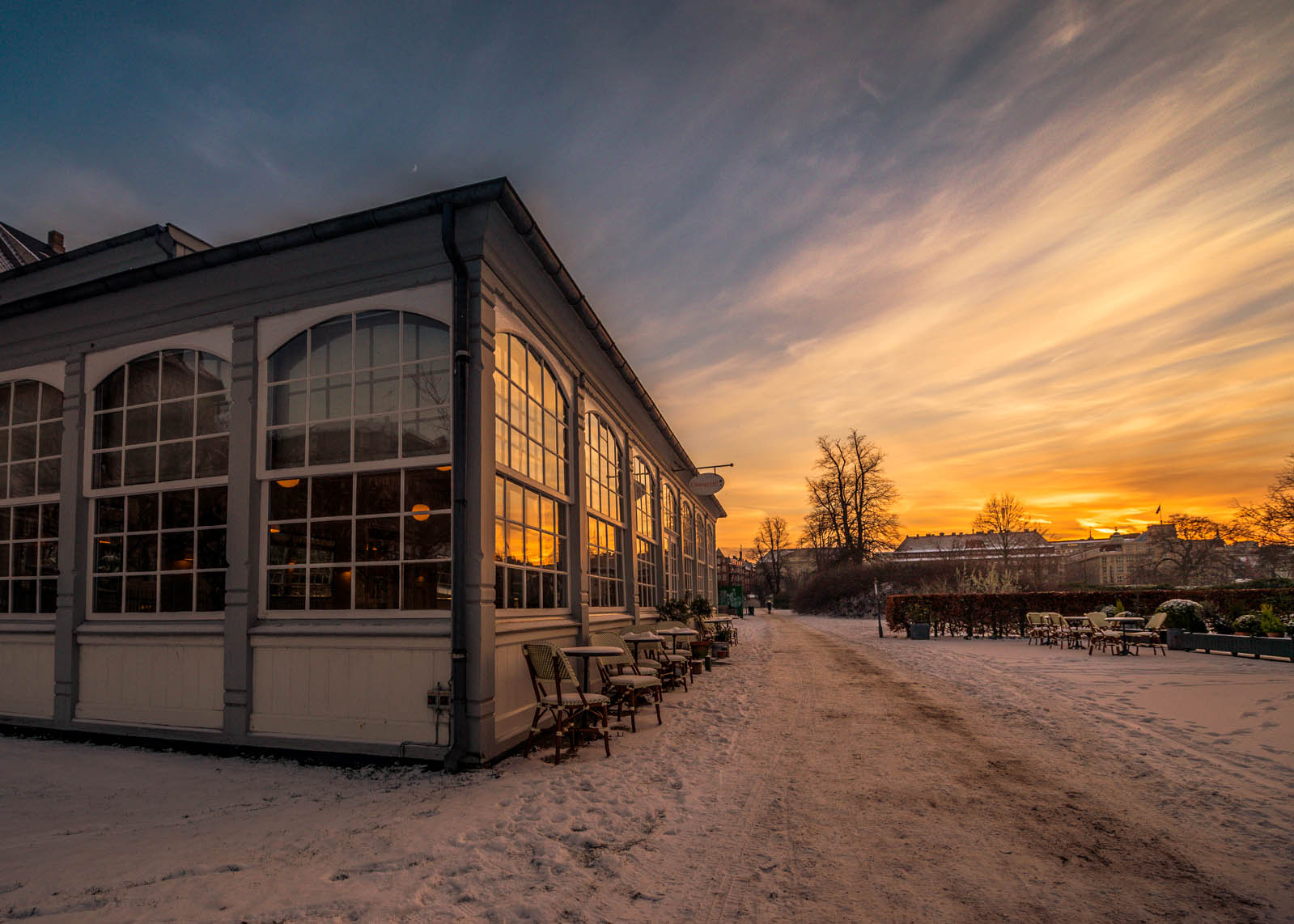 Now I was 100% sure, that this was something to work with. I exported this photo to my post-processing folder and exported the rest of the 5 hand held exposure bracketed shots (-2, -1, 0, +1 and +2) to Photomatix Pro and did a tone mapped version of the image. I knew I had to get something that matched the sky of my Lightroom version of the image.
As I had suspected before exporting it into Photomatix, the sky didn't come out very well from Photomatix. This is a common problem. Often the sky turns gray, very noisy or gets nasty halos. The sky very often get's ruined. Instead I used the sky from the Lightroom export and mixed that with the tone mapped HDR image.
Final touches
I used NIK Color Efex Pro 4 to finish up the sky. There is a filter called Tonal Contrast that is good to get details out of the sky (amongst other things). I blended this gently into the image to the extend that I felt worked well.
I very rarely use a complete version of a filtered image, not matter what filter it is. I use Topaz Adjust and NIK Color Efex frequently, but occasionally I also use OnOne Perfect Suite. But I always duplicate my image before starting the filter and then I use layered masks in Photoshop (or GIMP) to mix in the parts that I like. This really is an advanced kind of Dodge and Burn.
I do the same with Noise reduction software. I don't apply unnecessary noise reduction to parts of the image that don't need it. I would just loose details by doing that. So I use layered masks to mix in the parts that needs to be noise reduced, typically areas like the sky.
Conclusion
I didn't use my preset completely, but I did get inspired and got a successful photo from something that I almost deleted. I use presets a lot this way – to get an idea. Sometimes I finish up the idea in Lightroom and at other times like this, I start up an HDR processing workflow.
Remember that you can get 15% of Photomatix Pro by using my coupon code "caughtinpixels". You can also read my tutorials on blending layers and using Photomatix here.