Nikon D800, Nikkor 14-24mm, ISO 3200, 14mm, f/2.8 (0-exposure)
The Spaniards Inn in Hampstead, London, is an old fantastic pub dating back to 1585. Quite possible the oldest pub I have ever been to. Apparently an episode of the legendary Dick Turpin tv series featured the Spaniards inn. No surprise, really – the interior of the inn is very old too and would fit perfectly in.
This photo is shot just as we came out of the inn and waited for a cab. The road really is quite busy, but I got 5 shots almost without cars. I shot hand held at ISO 3200. ISO 3200 on the Nikon D800 is something I usually try to avoid, but for some reason this image really survived and there was no more noise than I could clean up, without ruining the photo. I used Noiseware to reduce the noise.
The photo is processed from the +1 exposure in Lightroom and then I made a hand made HDR processing, where I mixed in 3 of the 4 other shots. Overall the Lightroom image was good enough, but the lamps was totally burned out. I used the really dark images and used layer masks to blend in the lamps to my final image.
The double door on the left hand side I had to work a lot with. The headlights of the cab hit the door and really ruined it. I had the option either to crop it out or to restore it. I chose to restore it from the darkest images and then did a little healing brush work to get it good enough.
This is the before photo: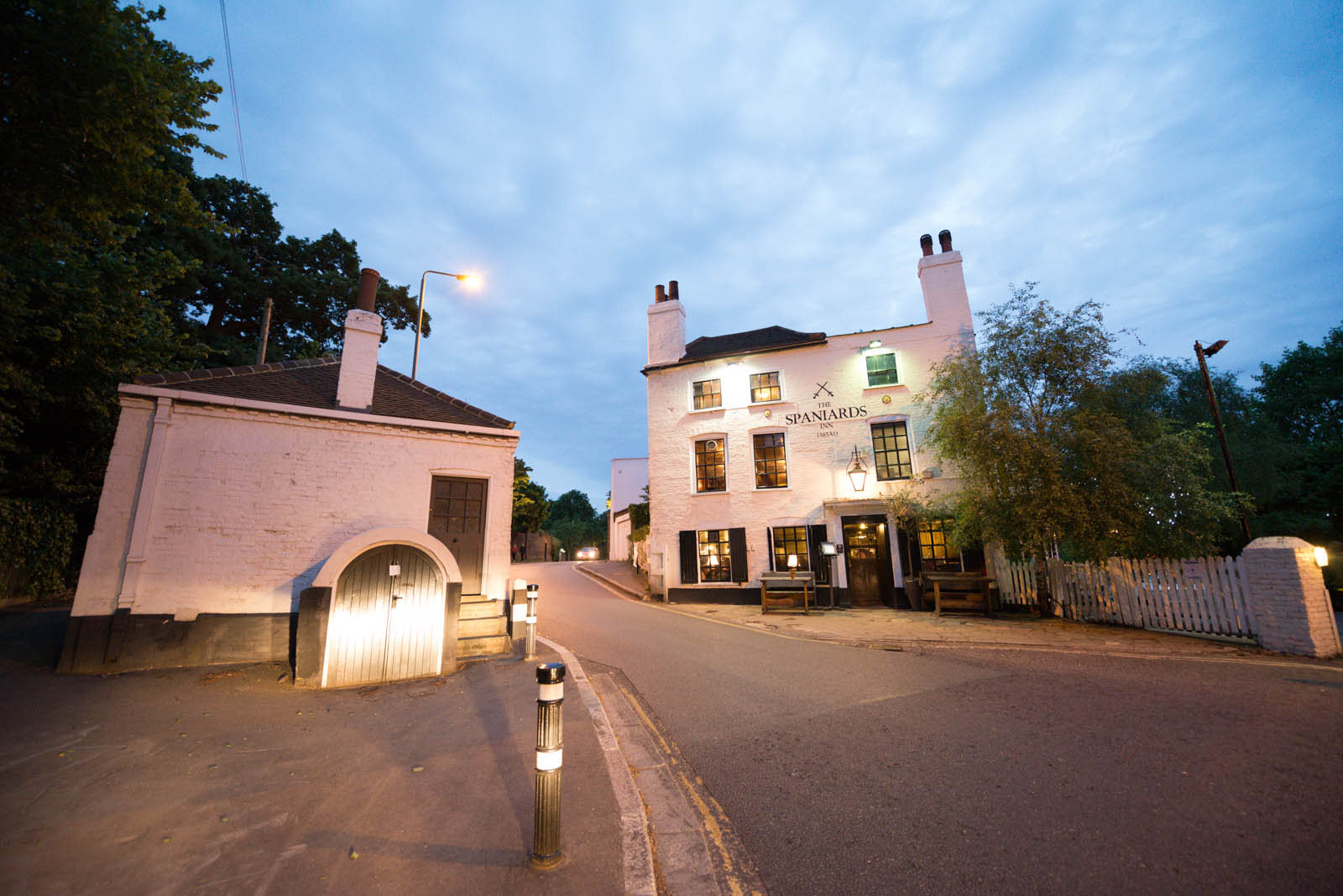 I tried to do an HDR in Photomatix, but because of the high noise levels I got at ISO 3200 this only got worse in Photomatix and I stuck to do a hand made HDR in stead.