London Tower Bridge and London City Hall shot on a rainy night. See the original image further down.
For some reason, I always find myself much more creative, when I come home with photos shot under difficult conditions. A particular evening like this in London had a light drizzle. Not a lot of rain, but enough to get the ground wet, and the lights reflect a bit. That can turn out pretty awesome.
Almost all photos I shot on this evening, have turned out difficult to process because of the lights. They all have this not too pretty smog orange color, and it's difficult to get a natural looking image out of it (not that I do natural looking, anyway). And after working with a photo like this for a little while, I get creative. My mind works this way, that it gets creative when solving problems.
This is one the original 7 bracketed shots I used for my HDR image.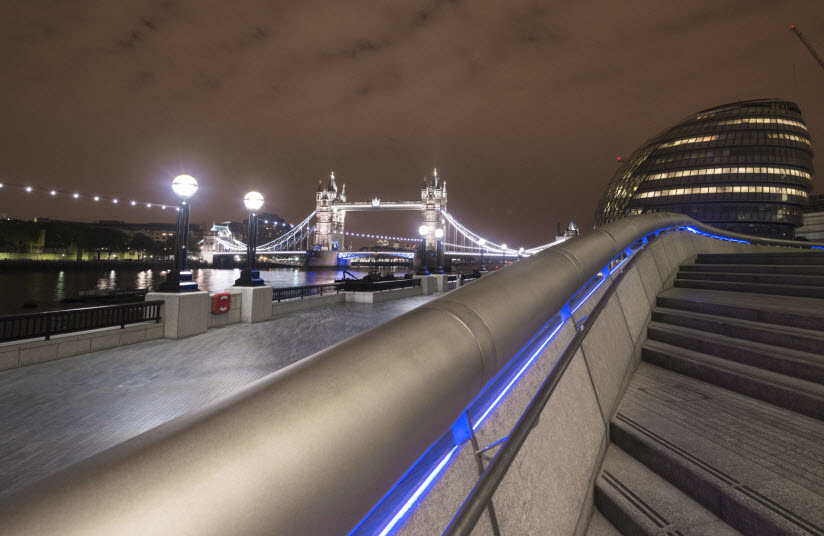 As you can see, I have taken out the orange colors, and I have increased the details in the ground, giving the image a much more dark noir futuristic look.