I have just returned from the Art Monaco 2014, the fifth Art Monaco to be held. It is one of the most prestigious art fairs on the French Riviera. I was invited by Mona Youssef Art Gallery and was a part of a great team, with great and beautiful artists. It was so great to be a part of a team, because you can help each other in many different ways. Not only the practical stuff, that is at an event of these dimensions, but also sharing knowledge and experience.
Artists doing different kind of arts, with different perspectives and aspects, still have common ground. Digital artists, share the media and printing, even if some paint digitally, and others, like myself, are photographers. And landscape painters, share compositions and thoughts of how make a landscape image. It really was a very great experience, from which I learned a lot and gained a lot of great new friends, I surely hope I will meet again.
I presented two artworks from my Realism Digital Art collection. The first was the "The Old Houses in New Port" (above) and then the "Tower Bridge and London Bus" (below). And they were received extremely well – better than I had hoped for.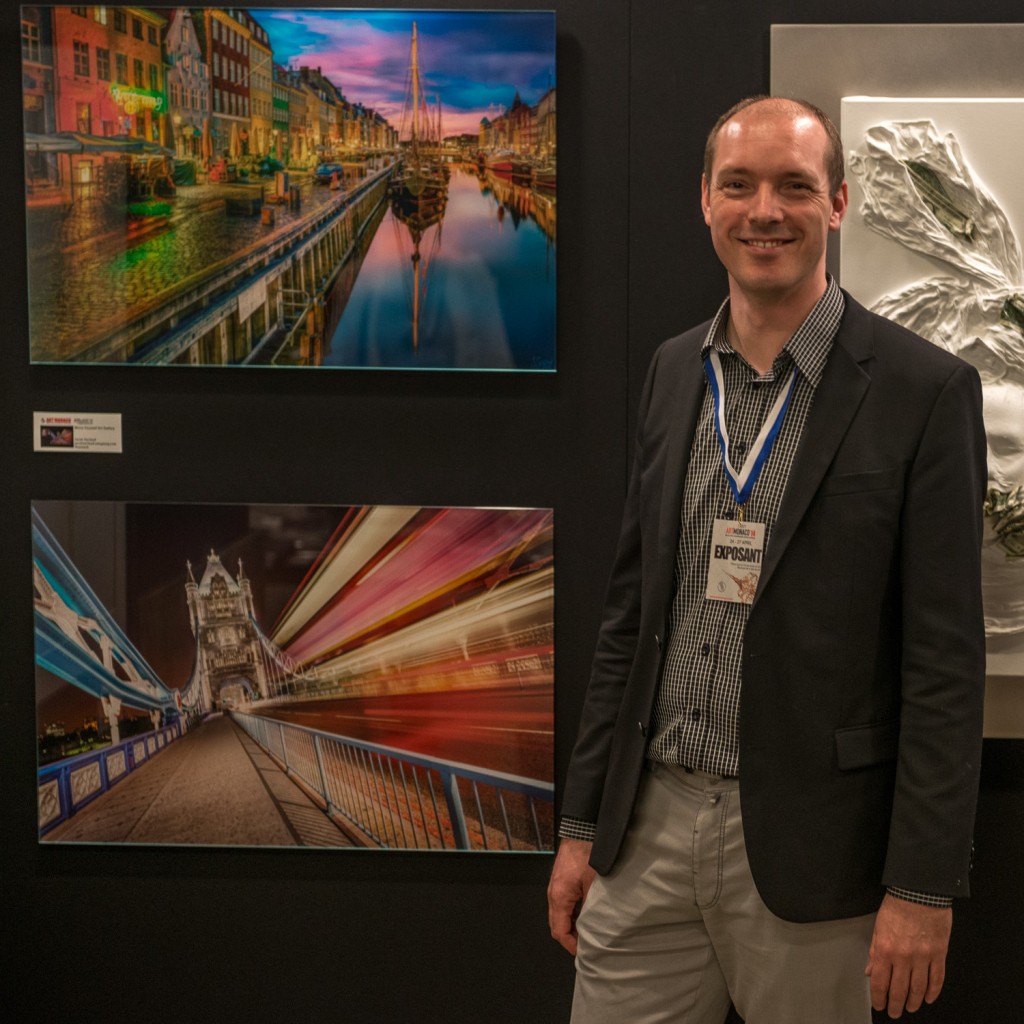 And it was a wonderful experience to see the amazement in peoples eyes, as they were scrutinizing the details of the photos, to make sure, it wasn't paintings. Both are signed and numbered artworks.